10 BLACK ENTREPRENEURS SHARE THE PROFOUND SPIRIT OF JUNETEENTH IN BUSINESS
As Juneteenth nears, it is a time for Black America to especially reflect and honor its beginnings and the journey still left ahead. The celebration of the emancipation of enslaved people everywhere has not always been nationally recognized, but in the cities across Texas such as Houston, Dallas-Fort Worth and origin place Galveston, it is fundamentally ingrained in its communities and history. For the entrepreneurs who found success in these areas, the remembrance that they are a part of a grander legacy, owning their own businesses on the very land of their ancestors who were the last to be free, is ever present. From 6th generation Houstonians to those who recently migrated in hopes of promise and advancement in the Alamo state, these trailblazers in their industry remain committed to the values of resilience and determination as the fight for freedom, albeit of a different measure, lives on. Through their professions within retail to banking and creative marketing spheres, these business leaders all utilize their specific avenues to contribute to the uplifting mission instilled by their predecessors.BLACK ENTERPRISE's tribute to the 168th anniversary of Juneteenth goes back to the state it was first enacted, to highlight those who directly walk in the footsteps of the last freedmen.
BE spoke to each entrepreneur on how Juneteenth influences their business model, through direct celebration and holistic contribution, and how they feel about being a part of its legacy as Black business owners.
1) Warren Broadnax, CEO of She's Happy Hair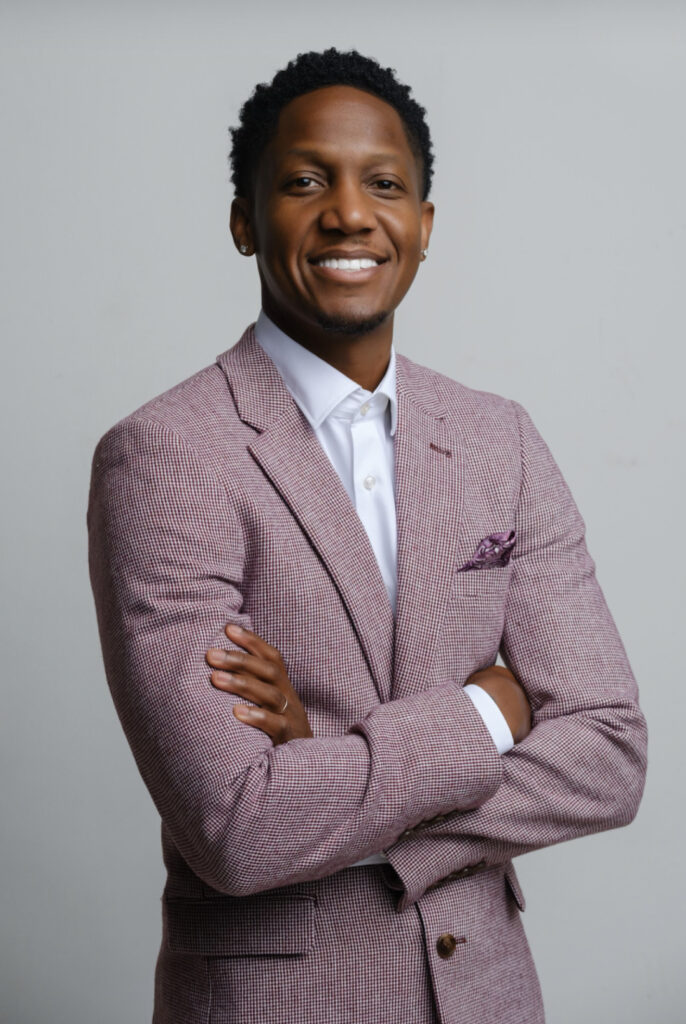 I feel an obligation to the community, if you do well, you have to do good. It is an obligation to be transparent with the struggles of a Black entrepreneur and to also be visible to the youth so that they can see what's possible. I try to lead by example by putting money back to the community. Unlike other groups, we don't have much access to people who have access to capital. We have to be very intentional about circulating our dollars within the Black community. Luckily, in Houston, we do have a very close knit Black entrepreneurial community, where we support each other through all aspects. We make sure that we patronize one another. And at She's Happy Hair, we're unapologetically Black, because Black women are our core customers, and have a foundation dedicated to Black youth. On Juneteenth specifically, it's a time for reflection, and at our company we've been treating it like a holiday, including double-time pay for employees who choose to work, even before the federal government made it official. Just putting our money where our mouth is.
2) Gerald Smith, CEO of Smith Graham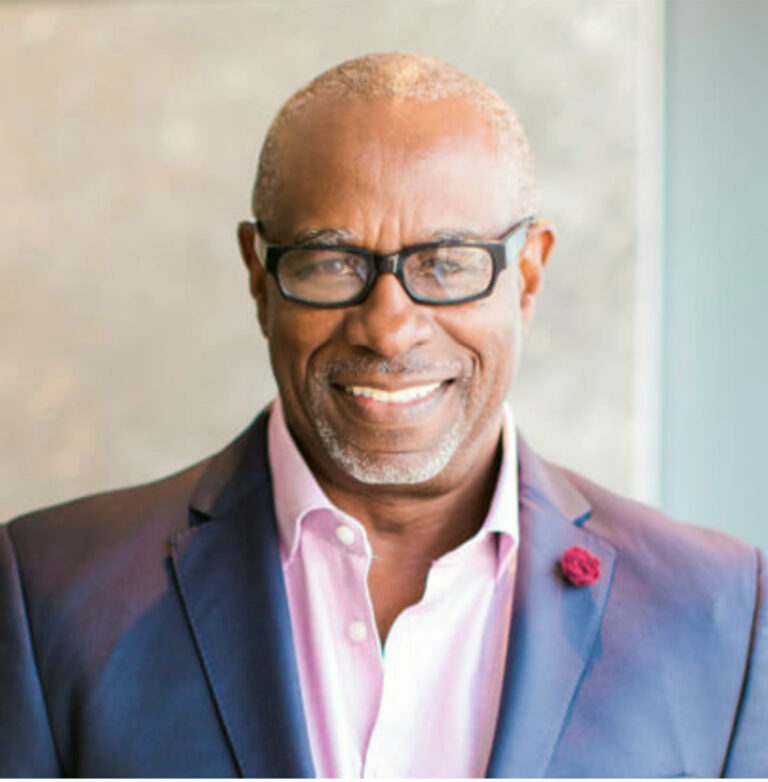 It is a lot more thoughtful these days, and in what is meant behind Juneteenth. I think as a business leader within the community, we've always tried to embrace Juneteenth as something that was important to us and supporting it. It's an official holiday, we are not open on that day, and will continue not to. One of the great benefits and values that I think we at Smith Graham did last year is when we sold our fixed income business to Loop Capital to create a major platform of asset management with two Black firms coming together. I think that's something to recognize, as most businesses grow through acquisition, and you don't see that often with firms of color. And it gives us the ability to compete better. One of the things that I realized, when I started my business 33 years ago, was knowing I was stepping out and taking control of my own destiny. In a sense, as Juneteenth is a celebration about freedom, my own journey to step out on my own was about that too.
3) Kim Roxie, Owner of Clean Cosmetics Brand, LAMIK Beauty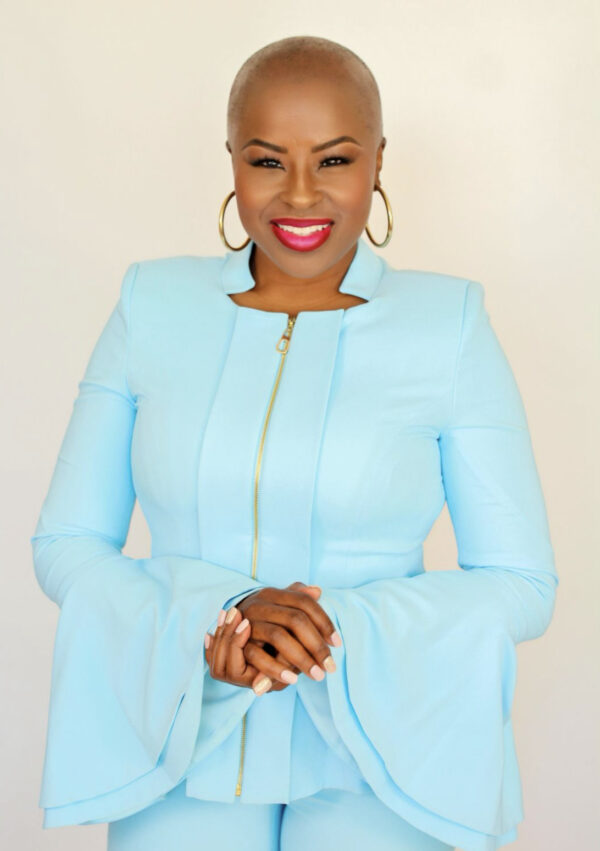 Actually, one of the major retailers that I do business with had a vendor webinar scheduled for June 19th, and I was like 'wait what?' And this is a billion dollar company, so I emailed them back and said 'Is it normal for you to host a webinar on a federal holiday?' And two hours later, I got an email that went out to everybody with the subject 'Webinar Date Updated' explaining that they are moving it due to Juneteenth being an important holiday. That's how Junettenth influences my business model, making these people understand. And to be honest, I almost let it slide, as they always try to make us feel like we should be grateful to be a part. But no, I'm going to stand up for who we are, and just in that moment I activated change for a huge company. Juneteenth makes me want to work even harder, impact other generations ever more, and feel the strength of those who found out about their freedom late.
4) Lamonica Orr, Love of Love Law Group
My team honors it by attending events in our community, taking this day to rest and reflect, and ensuring that our clients know of its importance. We are blessed as Black business owners to be able to elevate our communities. Our Greater Houston Black Chamber of Commerce has always done such a wonderful job at creating events around Juneteenth and championing Black businesses. We still want to ensure that Black voices are elevated, and that's something I'm proud to do. And the history of Juneteenth impacts my life, let alone my business model. The type of integrity that I have, the legacy that I want to live, that is a core of who I am. I am a sixth generation Texan, and a proud Houstonian, so these values definitely show in the way I treat my clients and how I show up for them.
5) Byron Lundy, Founder of iBrandMedia Company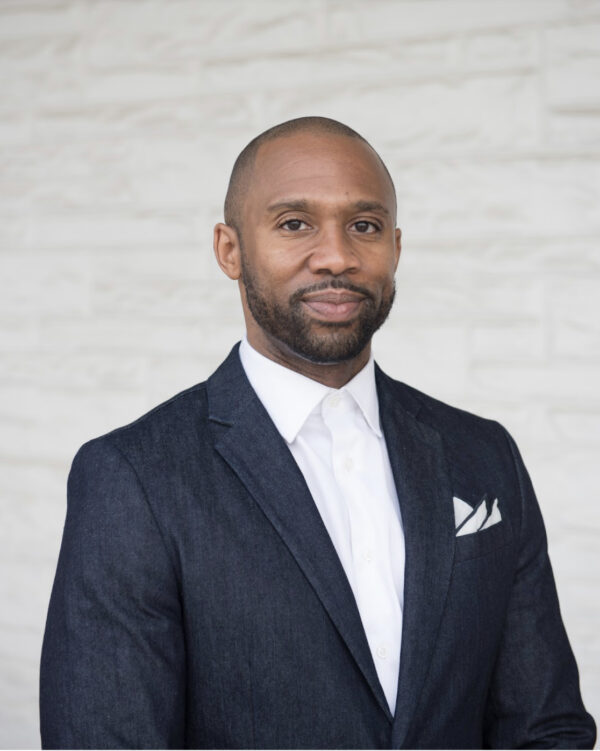 I am literally living in the legacy of those who came before me. I follow in their footsteps, I feel as an entrepreneur I help carry the banner for my family. And while Houston is a thriving market for Black entrepreneurs, some people across the country are just now understanding what Juneteenth means. But, in collaboration with the rebranding of the Greater Houston Black Chamber of Commerce, I'm carrying on the legacy of representing Black businesses in our city. With all of the history that has been instilled in us, it just gives me the pride to show up for my clients and push them to set an example for the next wave of Black entrepreneurs.
6) Eric Lyons, Partner with Impact Strategy Consultants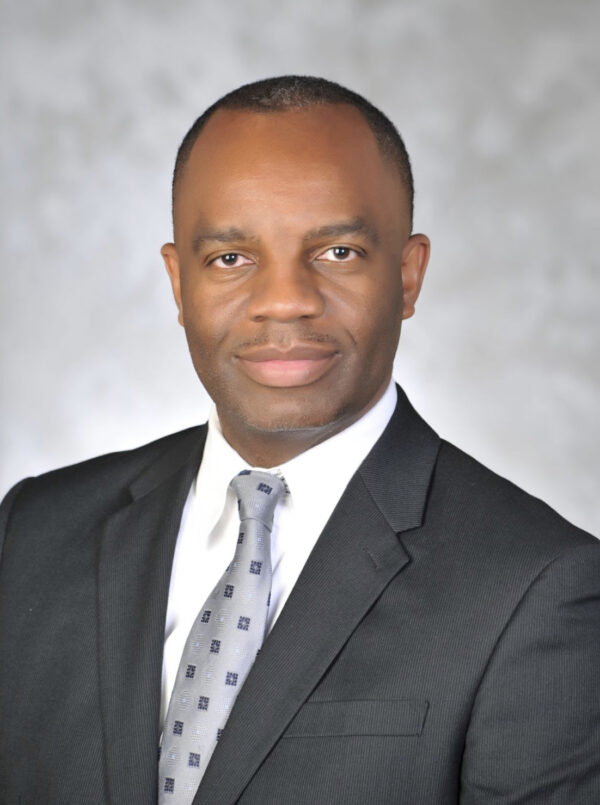 Throughout the year in the spirit of Juneteenth, we're very intentional about how we operate as a Black-owned businesses and how we support them. We try to do it in a holistic approach. If there is a company dinner or meeting, we try to utilize Black vendors. Our goal is to return the dollar into the Black community as best as possible. When there's an opportunity from a workforce development standpoint, we really try to engage students from the local HBCUs to give them business experience. It's a generational impact. We're standing on the shoulders of our forefathers, and keeping that spirit of resilience as we approach business challenges.
7) Mark Allen, Managing Partner of Commercial Real Estate Firm, Onyx Legacy Realty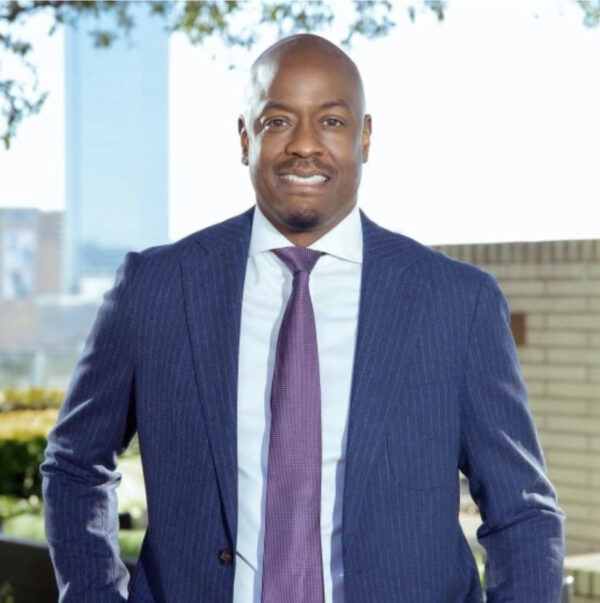 We are here in Dallas-Fort Worth, which is the home of Opal Lee, the grandmother of Juneteenth who pioneered to make it a national holiday. So Juneteenth is a big deal in this city. For us specifically, we try to uplift Black People in commercial real estate, as we only represent 2 to 3 percent of agents. Juneteenth is a time to remember the ancestors that didn't have these opportunities, so we pride ourselves in exercising our freedoms in the entrepreneurial space and expanding that to others.
8) Chimere Norris, Owner of Creative Agency, Designs by Chimere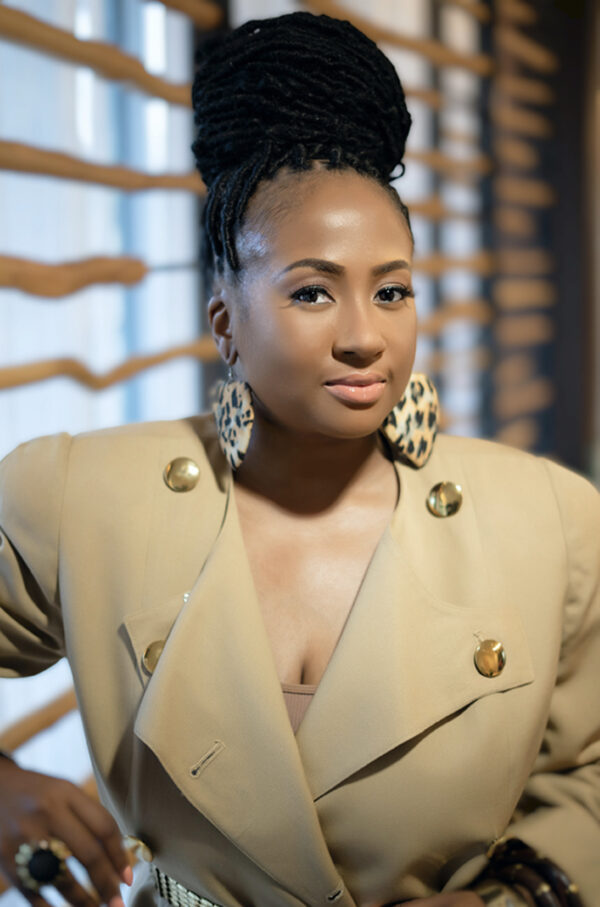 We help our clients, primarily Black-owned businesses, show up and compete in their respective marketplace. The community here that I've been a part of since 2012, has been so supportive of one another in the initiatives surrounding Black entrepreneurs. Last year, I was actually fortunate enough to design the Juneteenth logo for the nonprofit Houston First. I was proud and honored to be a part of that representation, and learn more about the history of Juneteenth, especially not being from the South. Being a business owner here, it offers an opportunity to recognize the resiliency of the city and the creativity of Black businesses that came before me and overcame so many historical and systemic barriers to build successful enterprises. It encourages my skills, talents, and resources to promote economic growth.
9) Moncy Hawkins, CEO of Credit Consulting Firm, Fig Restoration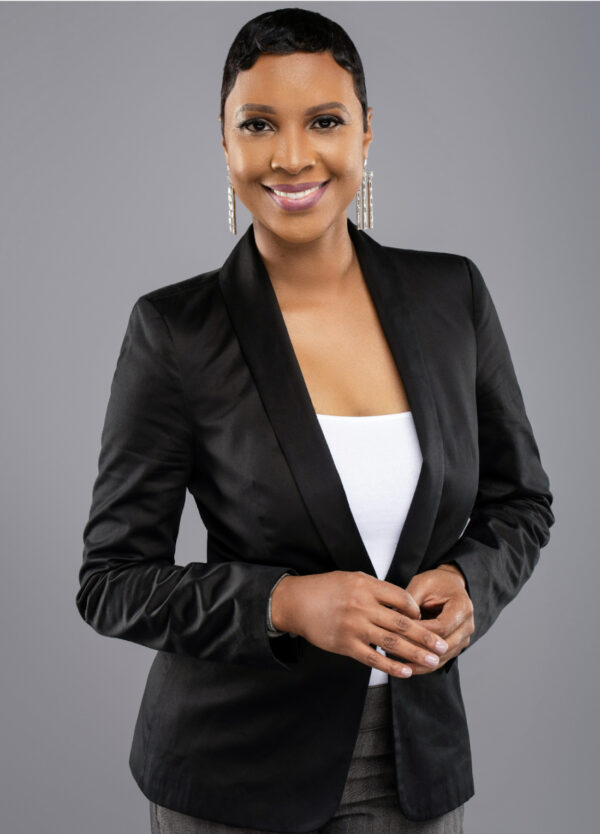 I come from a family of Juneteenth advocates, all about empowering and educating the community. In fact, a couple of Black women business founders including myself are building a cohort to help aspiring entrepreneurs learn to grow and scale their businesses. It makes you feel a part of something important that will impact generations to come, because we've come so far from that initial day when freedom was really granted. Juneteenth holds a very significant place in our community, and for my business specifically it shows through education. Being able to equip our people with credit education and financial freedom has allowed so many to break free from limitations.
10) Marcus Davis, Restaurateur at The Breakfast Klub
We honor Juneteenth by living out the freedom and liberties that our ancestors did not get to experience. Black entrepreneurship is a testament in general to what we're made of, we're made of a people that exude resilience. We come from a lineage of people who saw what didn't exist in the physical but did in the spiritual, and that's what the entrepreneur does as well. I am confident and courageous in my actions with regard to the history of my people, and Juneteenth is a tremendous part of that. It impacts how I approach my day to day, and how I encounter my customers, with gratitude and an obligation to fulfill their hopes and dreams, and to be an inspiration that it can be done.
---
New Black-Owned DFW Brokerage Refuses To 'Pigeonhole' Potential
When Mark Allen and Courtland Charles finally made the decision to start their own brokerage, it was like scratching an itch that could no longer be ignored.
The pair had spent years successfully negotiating deals under the shadow of corporate behemoths, and by all measures, they had made it in the industry.
But the death of George Floyd forced them to confront the uncomfortable question of whether they were realizing their full potential.
"We felt it was necessary for us to take a hard look at who we want to be — just a spoke in a wheel? Or to really create an identity, enjoy what we do, and do something special," Allen said. "We opted to make that happen — boldly."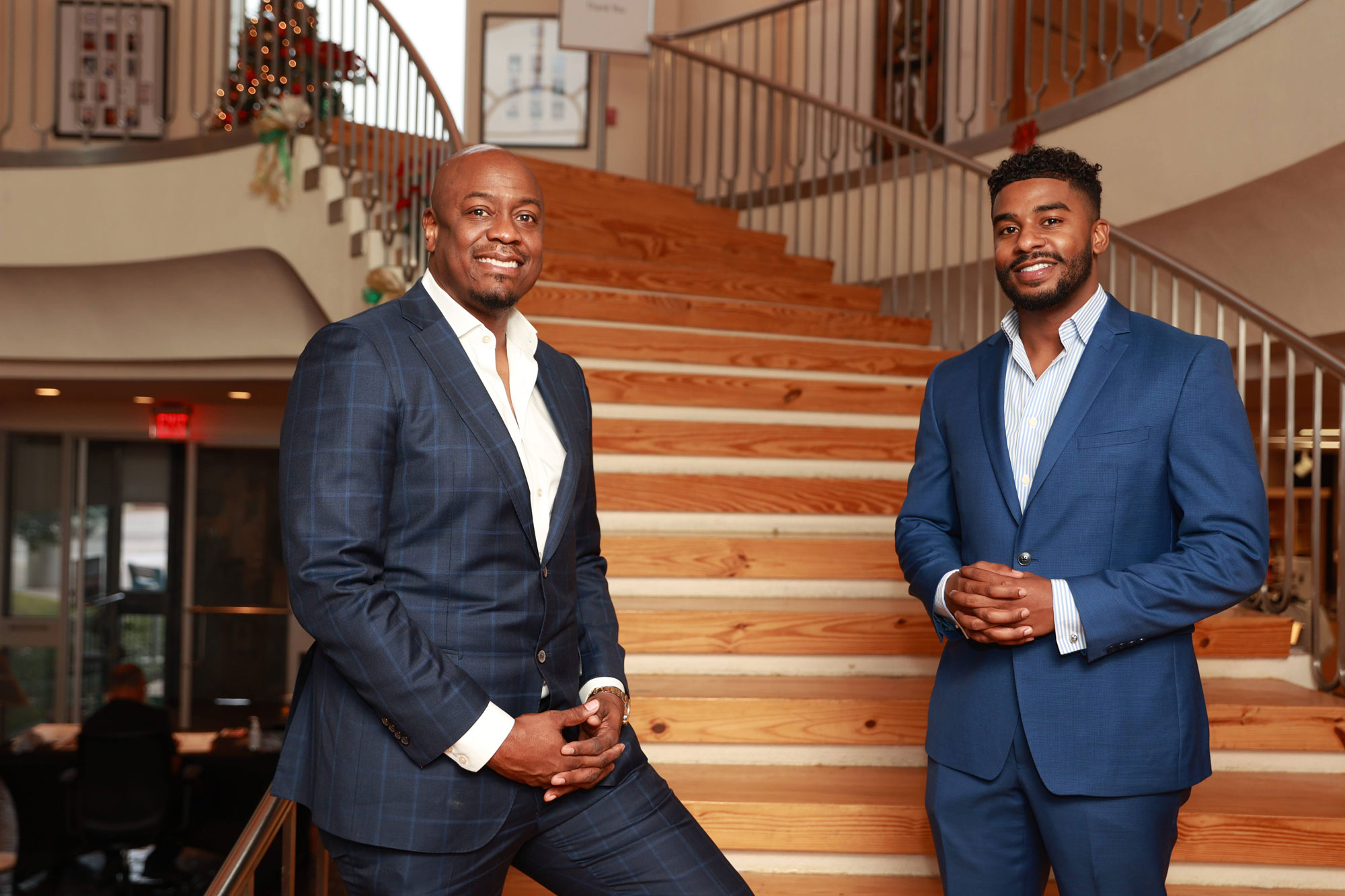 Allen and Charles launched Onyx Legacy Group earlier this year after stepping away from roles in the multifamily investment sales division at Colliers International. The pair's work relationship dates back to 2017, when they were employed at Marcus & Millichap.
Onyx offers advisory and transaction services across property types and is marketing the sale of several notable listings, including a $4.3M apartment complex in Fort Worth and a $12.5M, 80-acre parcel of land in Haslet for a potential build-to-rent community. The team has positioned itself to work in several areas outside of Texas, including Utah, Georgia, Florida, New York, Tennessee, Hawaii and Washington, D.C.
"Having existing relationships, having a track record, and having done a series of challenging deals gave us the confidence to step out," Allen said. "We've seen so many different variations of transactions, and we have the confidence to execute for our clients at the highest level."
Allen and Charles said they often felt discouraged from building individual brands while working under corporate giants. But Floyd's murder, which kick-started the formation of several groups aimed at the advancement of Black professionals, was the ultimate turning point.
Allen co-founded the Black Commercial Real Estate Network in 2020, and through conferring with other Black brokers in person and on the app Clubhouse, it became clear just how much his potential had been stifled.
"We were, to a certain degree, feeling a little marginalized at times," Allen said. "We were pigeonholed to one product and then being told we can't grow. That, as an entrepreneur, is something you don't want to hear."
Retail is among the asset classes Allen and Charles say they are most excited to branch into. The team plans to focus on tenant representation and investment sales and to work with retailers across the growth spectrum.
Aaron Jackson, who has been hired to lead the retail division, will oversee landlord and tenant representation for The Shops At RedBird, a $200M mall redevelopment project in Southern Dallas.
Allen said he had wanted to work with Jackson for years but was unable to make hiring decisions in his previous role. Building a team of the right people, regardless of background or status, was a major reason why he and Charles chose to start their own firm.
"All too often, we see someone who has talent, but the larger firms will say, 'You didn't go to the right school, or you're not as polished as we would like … we need a little bit more of a silver spoon for you to work here,'" Allen said. "I've seen a lot of people get turned away. I can see that they're talented, and I know we can bring out the best in them."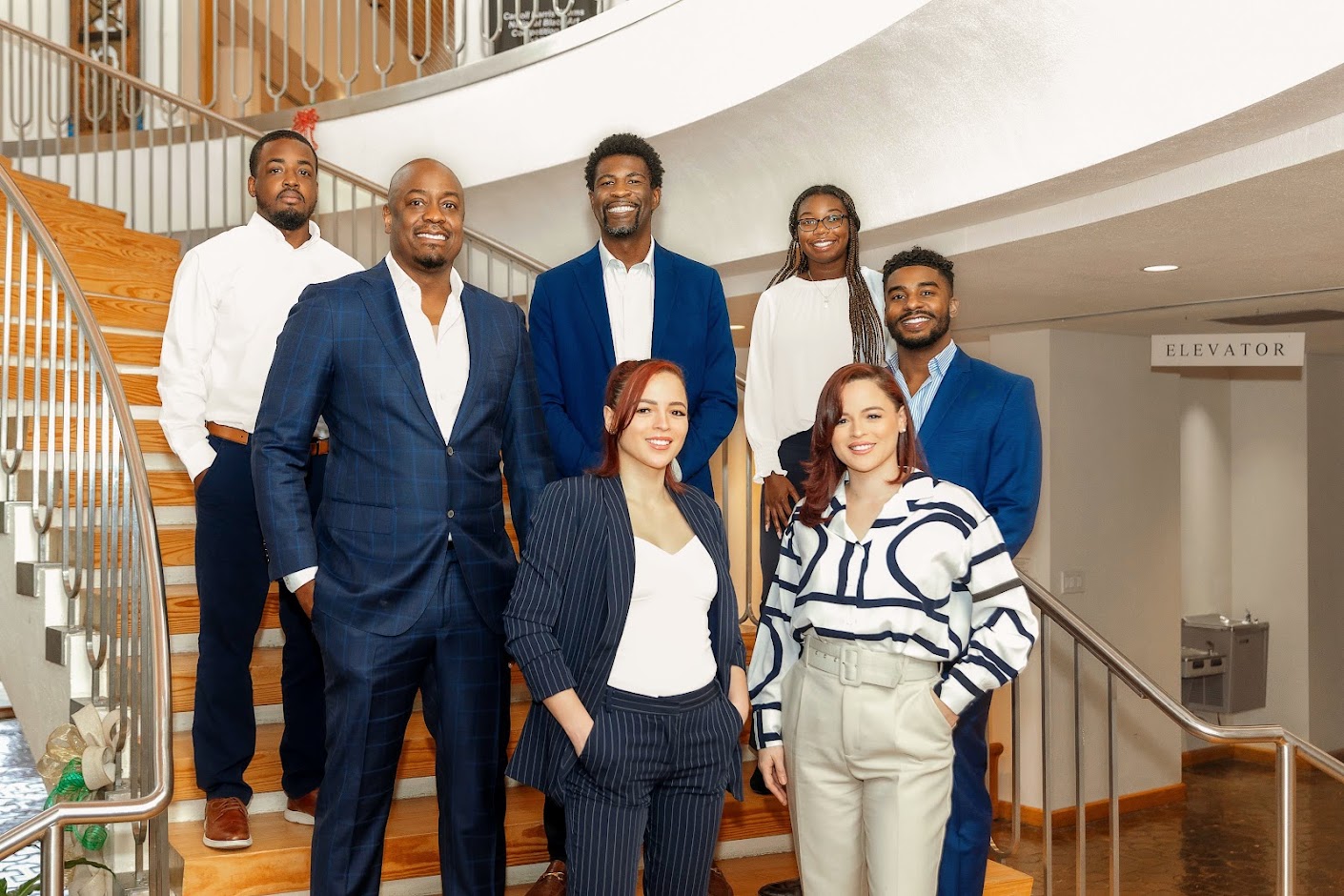 As of now, Onyx has a roster of 14 agents, all of whom are of minority status. The company is in the process of becoming certified as a Minority Business Enterprise with the National Minority Supplier Development Council, a private third party that certifies minority-owned businesses.
Onyx is committed to providing a level playing field for diverse agents to grow and flourish in the commercial real estate industry, which has historically been dominated by white men.
This is particularly meaningful for Charles, who said it took multiple interviews and a lot of convincing to break into the industry.
"We're not going to hire random people off the street, you still have to be qualified and have your wits about you," he said. "But this allows ourselves to make decisions on people — no matter race, age, color or anything — who probably wouldn't have a chance at some of these other firms because they can cherry-pick who they want to be there to make sure it looks a certain way."
One of the ways they plan to increase access is by allowing flexible work hours, which Allen said is important for newcomers to the industry, especially those who don't have money to fall back on and may need to work a second job while they ramp up their business.
"This is a capital-intensive business, you eat what you kill, but that may be six months, it may be 12 months, maybe 18 before you have a transaction that closes," he said. "We offer a certain amount of flexibility that some of our competitors don't."
Starting a new firm as a recession looms may not be ideal, but Allen and Charles say the future is still bright. By leaning on existing relationships and leveraging hard-earned creativity, the pair said they can pull themselves and their clients through the downturn.
"No matter if the market is up or the market is down, the D's are still going to be around — disease, depreciation, destruction," Charles said, harkening back to an old adage used at Marcus & Millichap. "The market is tight, but people are going to have to do something with these assets."
Contact Olivia Lueckemeyer at olivia.lueckemeyer@bisnow.com