New Black-Owned DFW Brokerage Refuses To 'Pigeonhole' Potential
When Mark Allen and Courtland Charles finally made the decision to start their own brokerage, it was like scratching an itch that could no longer be ignored.
The pair had spent years successfully negotiating deals under the shadow of corporate behemoths, and by all measures, they had made it in the industry.
But the death of George Floyd forced them to confront the uncomfortable question of whether they were realizing their full potential.
"We felt it was necessary for us to take a hard look at who we want to be — just a spoke in a wheel? Or to really create an identity, enjoy what we do, and do something special," Allen said. "We opted to make that happen — boldly."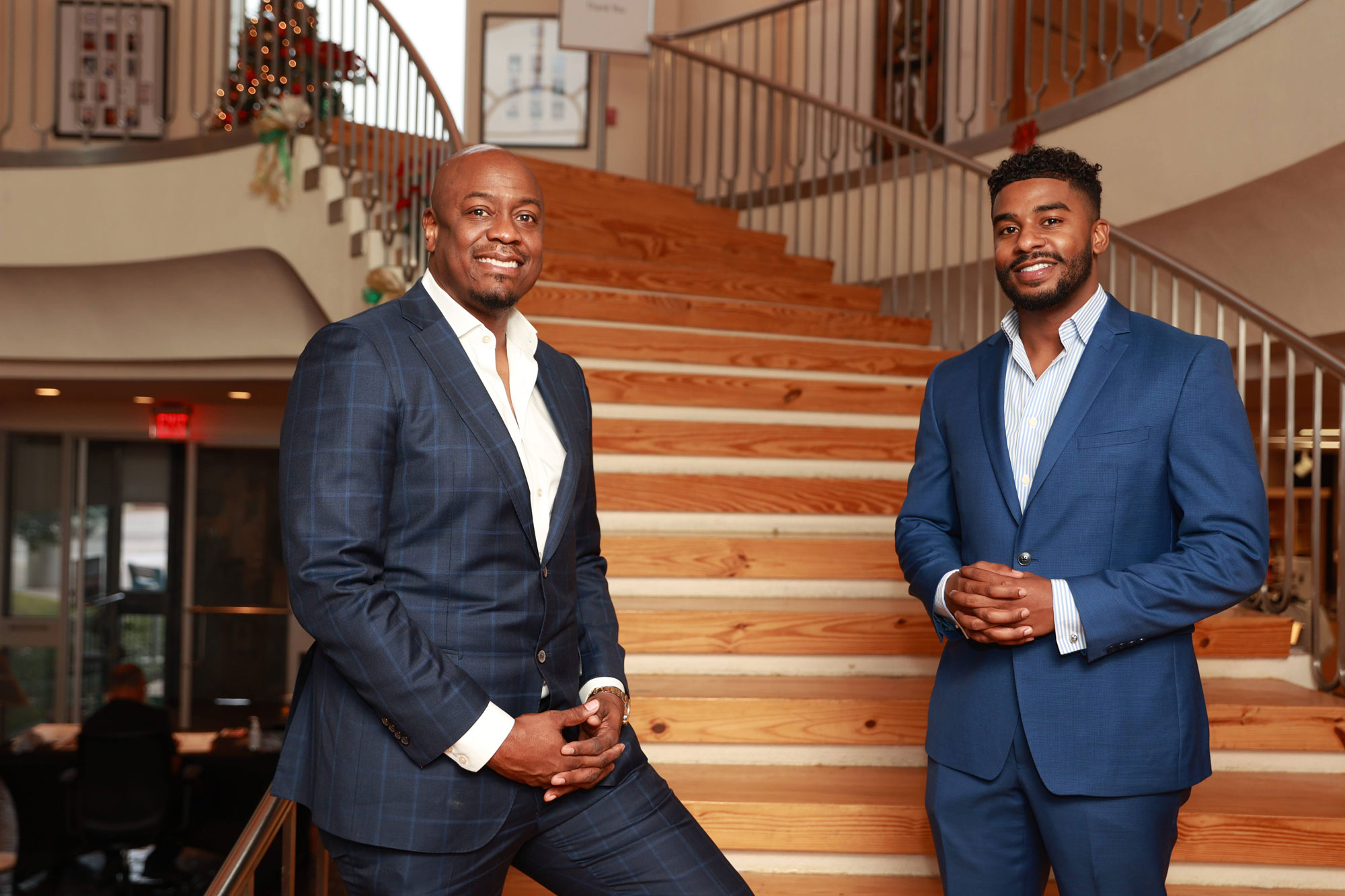 Allen and Charles launched Onyx Legacy Group earlier this year after stepping away from roles in the multifamily investment sales division at Colliers International. The pair's work relationship dates back to 2017, when they were employed at Marcus & Millichap.
Onyx offers advisory and transaction services across property types and is marketing the sale of several notable listings, including a $4.3M apartment complex in Fort Worth and a $12.5M, 80-acre parcel of land in Haslet for a potential build-to-rent community. The team has positioned itself to work in several areas outside of Texas, including Utah, Georgia, Florida, New York, Tennessee, Hawaii and Washington, D.C.
"Having existing relationships, having a track record, and having done a series of challenging deals gave us the confidence to step out," Allen said. "We've seen so many different variations of transactions, and we have the confidence to execute for our clients at the highest level."
Allen and Charles said they often felt discouraged from building individual brands while working under corporate giants. But Floyd's murder, which kick-started the formation of several groups aimed at the advancement of Black professionals, was the ultimate turning point.
Allen co-founded the Black Commercial Real Estate Network in 2020, and through conferring with other Black brokers in person and on the app Clubhouse, it became clear just how much his potential had been stifled.
"We were, to a certain degree, feeling a little marginalized at times," Allen said. "We were pigeonholed to one product and then being told we can't grow. That, as an entrepreneur, is something you don't want to hear."
Retail is among the asset classes Allen and Charles say they are most excited to branch into. The team plans to focus on tenant representation and investment sales and to work with retailers across the growth spectrum.
Aaron Jackson, who has been hired to lead the retail division, will oversee landlord and tenant representation for The Shops At RedBird, a $200M mall redevelopment project in Southern Dallas.
Allen said he had wanted to work with Jackson for years but was unable to make hiring decisions in his previous role. Building a team of the right people, regardless of background or status, was a major reason why he and Charles chose to start their own firm.
"All too often, we see someone who has talent, but the larger firms will say, 'You didn't go to the right school, or you're not as polished as we would like … we need a little bit more of a silver spoon for you to work here,'" Allen said. "I've seen a lot of people get turned away. I can see that they're talented, and I know we can bring out the best in them."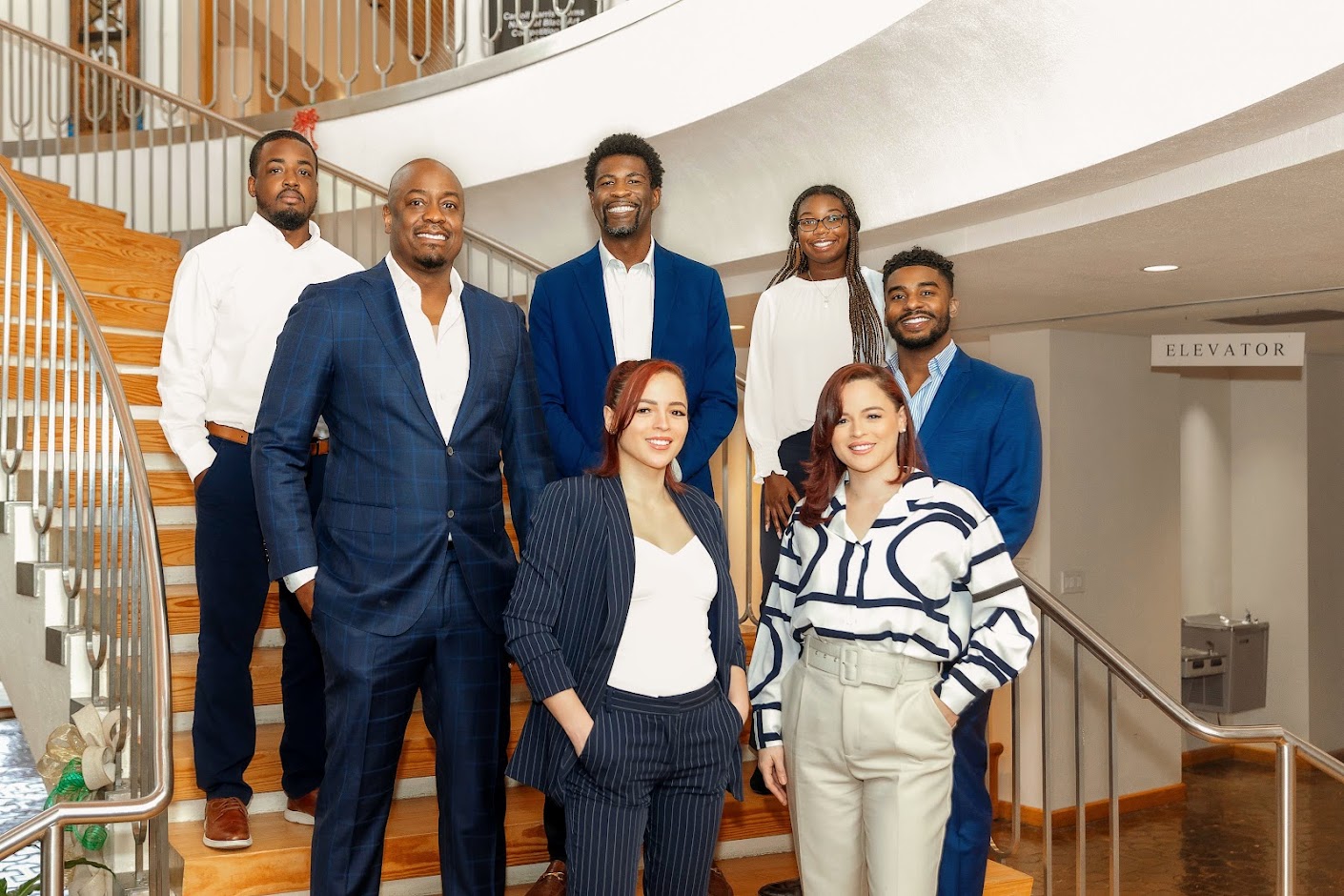 As of now, Onyx has a roster of 14 agents, all of whom are of minority status. The company is in the process of becoming certified as a Minority Business Enterprise with the National Minority Supplier Development Council, a private third party that certifies minority-owned businesses.
Onyx is committed to providing a level playing field for diverse agents to grow and flourish in the commercial real estate industry, which has historically been dominated by white men.
This is particularly meaningful for Charles, who said it took multiple interviews and a lot of convincing to break into the industry.
"We're not going to hire random people off the street, you still have to be qualified and have your wits about you," he said. "But this allows ourselves to make decisions on people — no matter race, age, color or anything — who probably wouldn't have a chance at some of these other firms because they can cherry-pick who they want to be there to make sure it looks a certain way."
One of the ways they plan to increase access is by allowing flexible work hours, which Allen said is important for newcomers to the industry, especially those who don't have money to fall back on and may need to work a second job while they ramp up their business.
"This is a capital-intensive business, you eat what you kill, but that may be six months, it may be 12 months, maybe 18 before you have a transaction that closes," he said. "We offer a certain amount of flexibility that some of our competitors don't."
Starting a new firm as a recession looms may not be ideal, but Allen and Charles say the future is still bright. By leaning on existing relationships and leveraging hard-earned creativity, the pair said they can pull themselves and their clients through the downturn.
"No matter if the market is up or the market is down, the D's are still going to be around — disease, depreciation, destruction," Charles said, harkening back to an old adage used at Marcus & Millichap. "The market is tight, but people are going to have to do something with these assets."
Contact Olivia Lueckemeyer at olivia.lueckemeyer@bisnow.com